🚀 GM,
Grab your favorite beverage (even if it's a little early, we won't tell), and get ready for the juiciest headlines that have been lighting up the Internet this week! 📰
FTT Skyrockets Over 80% Following Gary Gensler's Support for Potential FTX Reboot
Why the Creator of Netflix's 'Selena' Is Saying Yes to NFTs — And No To Hollywood
Last Chance to Convert Reddit's MOON Tokens into Crypto or Cash
Is Another Bitcoin Rally on the Way?

Today's edition is sponsored by The Crypto Code, a leading research and education company that empowers individuals worldwide with the knowledge and tools to generate consistent profits in the crypto market through automation.
FTT Skyrockets Over 80% Following Gary Gensler's Support for Potential FTX Reboot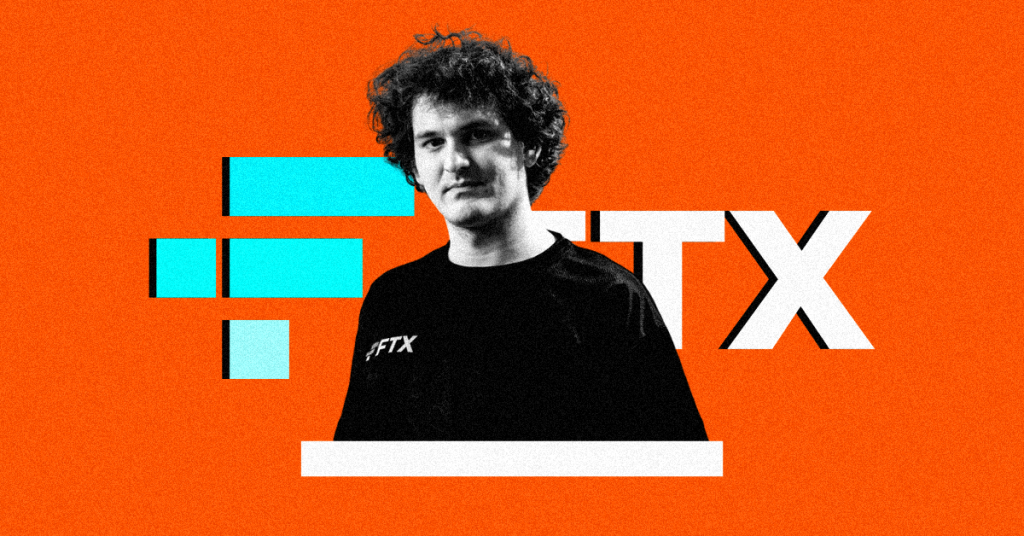 The token associated with the defunct FTX cryptocurrency exchange has experienced a massive surge of over 80% in the past 24 hours.
What's fueling this rally, you ask?
Well, it seems that U.S. Securities Exchange Commission Chair, Gary Gensler, has dropped some hints that a rebooted FTX might be on the horizon — as long as it's done "within the law."
As of 6.55 a.m. ET today, FTT is now changing hands for an impressive $2.27, recording a remarkable gain of over 80% in just one day, based on data from CoinGecko.
This surge in FTT's price comes alongside a noticeable increase in spot trading volumes across major centralized cryptocurrency exchanges. Seems like there's a lot of action happening in the market right now!
So, let's talk about this FTX reboot possibility.
According to recent reports, Chair Gary Gensler suggested that FTX could potentially be revived under new leadership. CNBC highlighted that Tom Farley, a former president of the New York Stock Exchange, is among a short list of bidders interested in acquiring the bankrupt FTX exchange.
At DC Fintech Week, Gensler shared his thoughts on the matter, stating, "If Tom or anybody else wanted to be in this field, I would say, 'Do it within the law.'"
He emphasized the importance of building trust with investors, ensuring proper disclosures, avoiding trading against customers, and refraining from using customers' crypto assets for personal gain.
Various potential buyers, such as Bullish, the digital asset exchange led by Farley, Fintech startup Figure Technologies, and cryptocurrency venture capital firm Proof Group, have expressed their interest in acquiring FTX as well. Exciting times in the crypto space, indeed!
Of course, there are skeptics. Thomas Braziel, Founder of 117 Partners, expressed doubts about the success of a rebooted FTX, claiming that FTT holds no value and potential buyers or relaunch partners would not utilize or include it.
Interestingly, discussions of an FTX reboot have occurred before. In fact, back in January, John J. Ray III, who oversaw Enron's bankruptcy, mentioned the possibility of restarting the defunct exchange, expressing his willingness to explore that option. Ray, who became CEO of cryptocurrency exchange FTX following its collapse in November 2022, revealed that he had established a task force to investigate the feasibility of relaunching FTX.com, the company's primary international exchange.
Will this reboot finally happen?
Only time will tell. But for now, FTT's significant price surge and the buzz surrounding a potential FTX revival have certainly caught the attention of crypto enthusiasts everywhere. Stay tuned for more updates as the story unfolds.
Why the Creator of Netflix's 'Selena' Is Saying Yes to NFTs — And No To Hollywood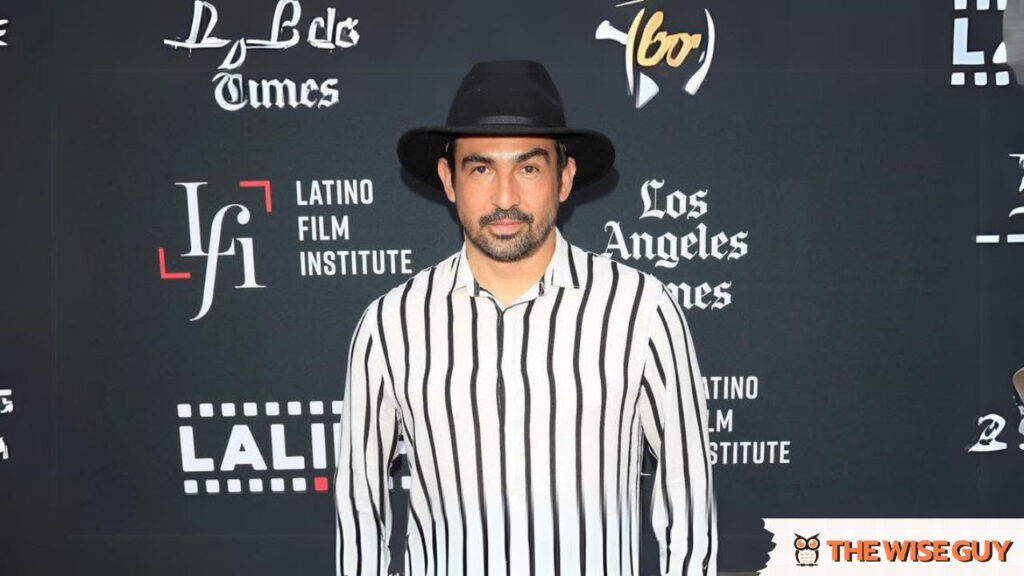 Moisés Zamora, the creative mind behind the hit Netflix series "Selena: The Series," has decided to shake things up in the entertainment industry.
After experiencing success with the show, reaching 25 million households in just four weeks, Zamora realized that financial security was still elusive in Hollywood.
In an interview at the Film3 Summit in Los Angeles, Zamora expressed his frustration at the lack of a residual or compensation system that adequately supports creators. Determined to change the game, Zamora is now launching an innovative platform called Videomart, which leverages NFT technology to empower indie filmmakers.
Videomart aims to provide filmmakers with a space to release their films and connect with dedicated fan bases. By utilizing NFTs, creators can unlock a greater share of the revenue generated by their projects. Zamora's vision is to convince indie filmmakers that finding a smaller audience of dedicated fans can be more beneficial than signing a deal with a major studio.
Zamora pointed out the limitations of streaming giants like Netflix, who may offer emerging filmmakers prestige but little else in terms of financial support. He highlighted the stark difference between a licensing agreement with Netflix, which might only pay $10,000 to $100,000 for 10 to 20 years, and the potential to earn $25,000 from a smaller audience of 5,000 people willing to support the filmmaker's work.
Videomart recently concluded its beta testing phase and is gearing up for a public launch at the prestigious 2024 Sundance Film Festival in January.
With an initial catalog of 35 films, Zamora plans to expand the platform by adding another 400 titles in the coming months.
This exciting endeavor is part of a growing movement within the film industry to embrace emerging technologies like NFTs and break away from the exclusive and costly studio system.
Other blockchain-backed startups have also emerged, aiming to connect filmmakers directly with their fan bases and provide alternative avenues for film funding and distribution.
As the entertainment landscape continues to evolve, Zamora's venture into NFT-backed filmmaking opens up new possibilities for creators to take control of their work and connect with audiences in a more meaningful way.
Keep an eye out for the world premiere of "The Quiet Maid," one of the first feature films funded by NFTs, at the Tallinn Black Nights Film Festival this week.
Last Chance to Convert Reddit's MOON Tokens into Crypto or Cash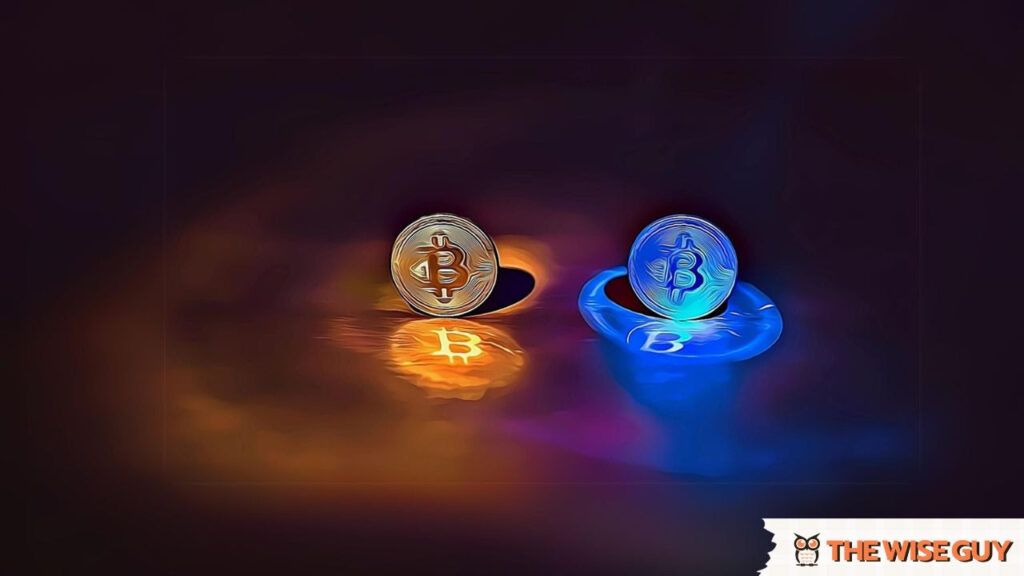 If you've been collecting Reddit's MOON tokens (MOON) and want to cash them in for crypto or real money, time is running out. Reddit recently announced the winding down of its crypto reward system, making this your final week to make the conversion.
MOON, a cryptocurrency operating on the Ethereum blockchain, was awarded to users who contributed to the r/CryptoCurrency section of Reddit. However, with Reddit scrapping the program, the value of MOON has taken a hit, dropping almost 70% in the past 30 days according to CoinGecko.
Starting this week, users won't be able to send the tokens within the Reddit app. But here's some good news: you still have a few days to secure your seed wallet and transfer your MOON to another wallet, preferably MetaMask. From there, you can explore the possibility of converting your MOON into more valuable assets.
Let's walk through the process. One option is to head over to Kraken, a prominent crypto exchange in the U.S. They have a convert feature that allows you to swap between major cryptocurrencies, tokens, and fiat currency. To get started, you'll need a MetaMask wallet to store your MOON tokens. The setup may be a bit complex, but there are ample explainers available online to guide you.
Once you have your MetaMask wallet ready, simply deposit your MOON from your Reddit wallet, select the convert option, and choose to convert your tokens into Bitcoin, another cryptocurrency, or even U.S. dollars. The converted value can then be cashed out.
Crypto.com is another centralized crypto exchange where you can exchange your MOON for U.S. dollars. In the past 24 hours, there have been over $8,000 worth of trades between MOON and USD on the platform, as reported by CoinGecko (though the data may not be 100% accurate).
If you prefer stability, you can consider using RCP Swap. While you can't exchange MOON for fiat on this platform, you can swap it for stablecoin USD Coin. By connecting your MetaMask wallet, you can also swap your MOON for Ethereum, Wrapped Ethereum, or Dai's stablecoin.
Other platforms like Gate.io, Sushiswap, MEXC, Bitrue, and CoinEx also offer the option to swap MOON for stablecoins or Ethereum.
Remember, time is running out, so make sure to cash out your Moons before Reddit fully sunsets the crypto feature. Enjoy converting your MOON into something valuable!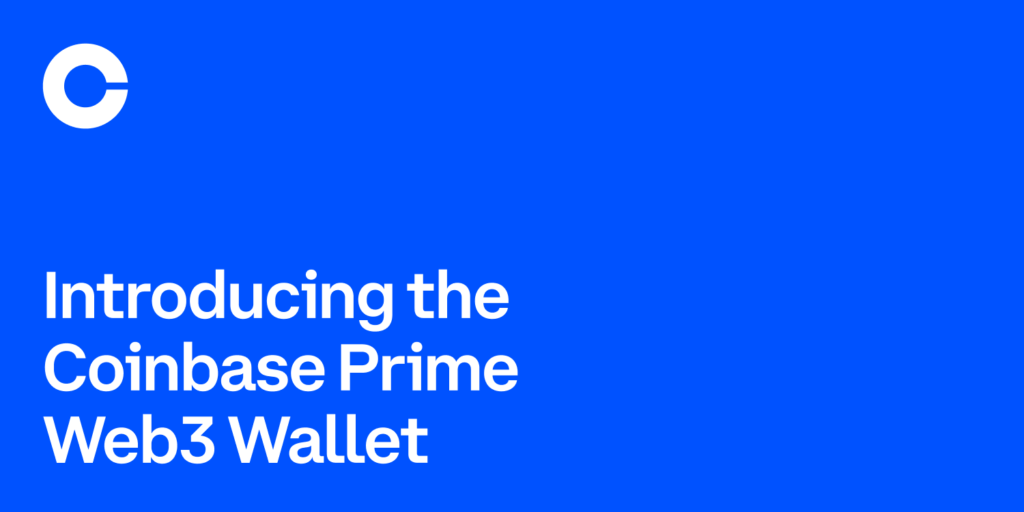 Is Another Bitcoin Rally on the Way?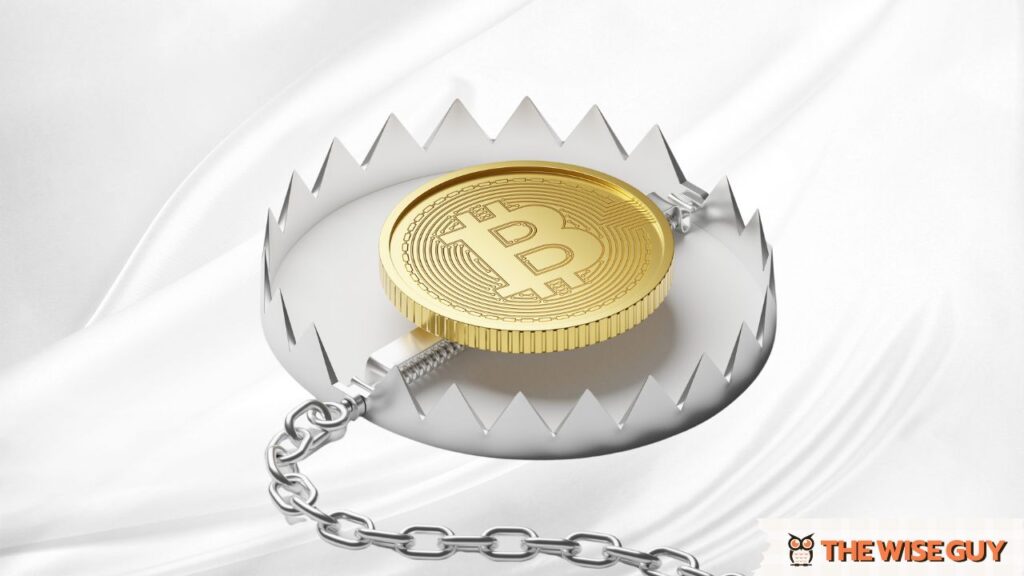 Hey there,
Let's take a step back and revisit a pivotal moment in bitcoin's history. Exactly two years ago today, on November 9, 2021, the bitcoin community was buzzing with excitement. Bitcoin advocates, known as "maxis," were proudly displaying their signature red laser eyes.
FTX, a popular cryptocurrency exchange, had just wrapped up a massive $420 million funding round. And rumors were circulating that Elon Musk, a vocal supporter of the meme cryptocurrency dogecoin, might even host an episode of "Saturday Night Live."
But perhaps the most significant event of that day was when bitcoin reached its all-time high price. The exact figure can vary depending on where you look, with different sources citing numbers like $68,569, $66,953, or a little above $67,000. Personally, I like to round it up to the meme-worthy $69,000. In a market as fragmented and subjective as cryptocurrency, there's no harm in embracing a little humor.
At that time, what mattered more than the specific price was the fact that bitcoin was on a upward trajectory. It was rallying, driven by a shared belief among investors. Many were convinced that the price would continue to surge, with some even daring to predict a future milestone of $100,000. This enthusiasm led to the trend of sporting laser eyes, symbolizing unwavering faith in bitcoin's potential.
In hindsight, we now understand that this historic rally was fueled by a combination of factors. The unprecedented monetary stimulus during the COVID-19 pandemic, coupled with low interest rates, created an environment conducive for bitcoin's growth. However, it was a bitter realization for some that bitcoin, once seen as a hedge against inflation, began exhibiting characteristics similar to other high-risk assets.
The months leading up to that all-time high were marked by what economists would describe as "irrational exuberance." Even top officials, like Jon Cunliffe, the deputy governor of the Bank of England, expressed concerns about the risks that cryptocurrencies posed to the broader financial system. Cunliffe compared the multi-trillion dollar cryptocurrency market to the subprime mortgage industry, which famously triggered the 2008 financial crisis.
During that time, the crypto market had limited real-world use cases but was heavily reliant on speculative trading. Despite a decade of technological advancements and massive investments, the industry mainly produced financial products like perpetual swaps and innovative indexes. While these developments shouldn't be disregarded, they highlighted the speculative nature of the market.
Cunliffe's concerns about the credit risks in the crypto sector were valid. The subsequent market crash saw centralized lending firms like Celsius and BlockFi facing bankruptcy. FTX, a prominent crypto exchange, also faced troubles due to excessive loans secured by illiquid collateral. However, the impact of these failures remained contained within the crypto market itself, with limited spillover effects on the wider economy.
Today, the crypto market seems to have somewhat decoupled from the traditional economy. While bitcoin reached its all-time high during a period when the S&P 500 index was also performing well, its upward trajectory began at a time when the tech sector was thought to be in a recession. Bitcoin has seen substantial gains of over 100% year-to-date, and other cryptocurrencies (altcoins) have followed suit.
Much of the current excitement surrounding bitcoin stems from the growing institutional interest in the asset class. Wall Street giants like BlackRock, VanEck, and Fidelity are preparing to launch crypto-based exchange-traded funds (ETFs). Banks are actively exploring blockchain technology, and the concept of "tokenization" has become a buzzword among finance professionals.
The banking-related challenges that crypto faced in the past are now rarely discussed, and the industry successfully dismantled attempts to associate crypto with illicit funding. It's safe to say that crypto has gained broader acceptance, and most people recognize that it's here to stay.
However, despite these positive developments, the long-term price trajectory of cryptocurrencies is still likely to be influenced by macroeconomic forces. We saw how bitcoin's price stagnated when the Federal Reserve Chair, Jerome Powell, hinted at raising interest rates. As we approach a potential economic downturn, it remains an open question how bitcoin, which was launched in response to macroeconomic policies that sparked the Great Financial Crisis, will perform.
So, here's the bottom line: while signs of a market recovery are emerging, it's possible that the crypto winter isn't completely over. Some hope that the recent market downturn has weeded out the speculators, allowing the industry's brightest minds to focus on true innovation. But along with institutional investors and genuine supporters, we can also expect another wave of speculators and scammers to enter the scene.
The increasing institutionalization of crypto brings both potential benefits and risks to the wider economy. If bitcoin's price continues to skyrocket without a solid underlying cause or real-world use case, it can only be attributed to speculation and fear of missing out. However, if an ETF pushes bitcoin's price to $100,000, it might come at the cost of compromising the essence of what bitcoin stands for.
CoinWestern Quixplaned🏆
💰Tesla's $312M Bitcoin hoard remains untouched in Q3 2023
🚀Binance sees over $500M withdrawn amid ongoing regulatory troubles
🔥Dubai investor rues early exit from Shiba Inu investment; misses out on $70 million
Top Reddits This Week That Got Our Attention
JPMorgan says Ethereum's activity post-Shanghai upgrade has been 'disappointing'
I made new art for the Bitcoin Crab Market
Shrinkflation: a subtle way to hide inflation
Twice weekly crypto goodness, coming your way! Catch us every Tuesday and Friday. Mondays, read our All-In-One crypto newsletter. And hey, don't forget to check us out on Wednesdays for all the latest AI news – because why limit yourself to just one kind of intelligence?